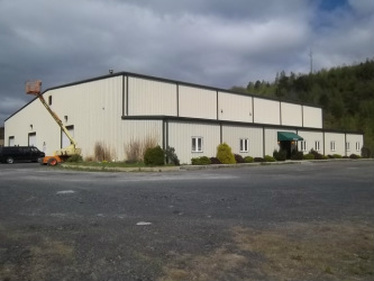 Tri-Vet Design & Fabrication, LLC is a full-service metal fabrication company that provides unlimited solutions to meet our customers' needs . Our owners have over 80 years of combined experience in the design, fabrication and installation of Custom Metal Stair and Handrail Systems, Mezzanines, Access Ladders, Custom Fabrications and Industrial Equipment. Our 22,000 square foot manufacturing facility is fully capable of meeting ALL of your metal fabrication needs.


We employ highly skilled and proven craftsmen to manufacture and install your project to your exact specifications. Our fabrication and installation teams are trained in the latest industry standards and in accordance with the procedures set forth in our Quality Assurance Program.

We pride ourselves on the quality of our products and the knowledge of our friendly, expert staff who will assist you with every aspect of your next project. We work closely with our clients from project inception to project completion and offer a complete range of services that include:

• In House Professional Engineering, Design/Build Services, and CAD Capabilities
• Industrial Machinery Design, Fabrication and Installation
• Complete Project Management
• Industrial Maintenance
• Metal Fabrication and Installation

We look forward to providing you and your staff with a professional experience worthy of your repeat business.









---